The Multi Million Dollar Deal Suit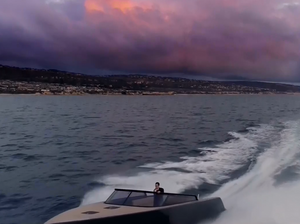 Jet set your way into the the office feeling sharper than ever. Whatever the terrain and whatever the mode of transport this year, whether you're flying, driving or sprinting, Stretch Suit gentlemen always travel in comfort and style. 
It's important to complete your mission, be it walking through desert heat or running through a busy airport, which is why our suits are created with secret agents in mind. Our stretchable, breathable, lightweight fabric, allows you to perform as you would in a sportswear, while looking formal.
We recently collaborated with Hollywood's most sought after Estate Agent Smith Group Real Estate, who took The Stretch Suit on a mission to check out the most desirable houses currently up for grabs in Los Angeles. As seen in the video, our suits survived a intensive Hollywood fight scene, extreme parkour tricking and a quick speedboat get-away. There's no mission The Stretch Suit can't handle.